Experience the Southwest Elevator Company Difference
As a national independent elevator company built by three generations of elevator contractors, Southwest Elevator Company provides complete vertical transportation services including maintenance, installation, and modernization.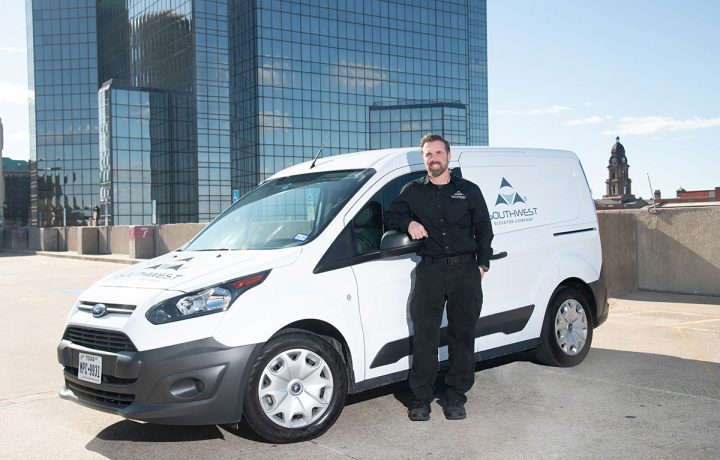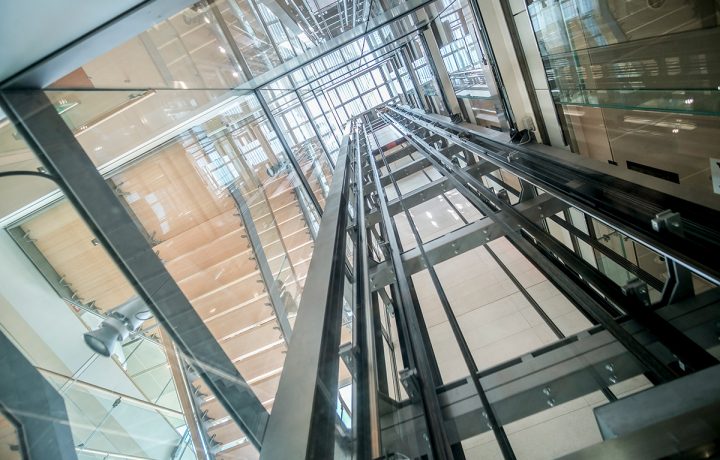 MODERNIZATION
Elevator modernization is a great way to revitalize an older or underperforming system, reduce energy costs, increase safety, and ensure you meet all applicable compliance and safety standards. Let us assist you with these important modernization initiatives.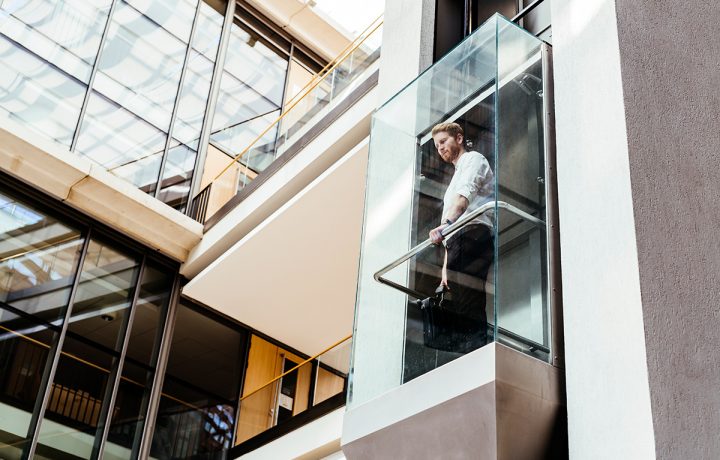 NEW ELEVATORS
Looking for elevator construction support? We've worked on some of the largest construction projects with leading brands throughout the U.S. As a national independent elevator company, put our expertise to the test for your next project.
National independent elevator company
Customer-focused and service-driven
Proud employers of skilled union labor
About Us
Southwest Elevator Company is a leading national independent provider of vertical transportation repair, maintenance, modernization, and new construction services. We were founded in Fort Worth, Texas in 2003 by current chief executive officer and third generation elevator contractor Tom Cavinder. As a union company with technicians certified by the National Association of Elevator Contractors (NAEC), we believe that service is everything. Learn more about Southwest Elevator Company, our history, and our team.
The professionalism and communication with your staff have been excellent and made the project go a lot smoother. The workmanship has been first class and exceeded our expectations. Keep up the good work. I'm glad that Southwest is servicing our account.
The AT&T Performing Arts Center recently selected Southwest Elevator as our elevator service maintenance contractor — a partnership that has already begun to bear fruit as they exceeded expectations in a short time. The transition from our previous contractor went seamlessly with no service interruptions for customers. They also acted quickly when we needed support for a state inspection test and made strategic recommendations for these tests that saved us thousands of dollars. Their flexibility and willingness to work with us during a difficult time was appreciated and was very impressive to our management team.
I started working with Southwest Elevator 15 years ago on my commercial office portfolio. The first project they completed was a four-elevator modernization. We interviewed various companies but felt Southwest Elevator was the best match. The price was right, but more importantly, they were passionate about doing the right things for the owners and building. Most companies don't take the time to analyze the long-term objectives of the owner and the tenants. Southwest Elevator took the time to understand the big picture and not just focus on the equipment. They care about their product and clients. For them, it's about exceeding expectations and creating a partnership. I continue to partner with them on all elevator service contracts for my commercial office portfolio.
I've worked with Tom Cavinder and Southwest Elevator for nearly 20 years. Never have I seen someone so dedicated and responsive to my properties across the country. I've had all the nightmare experiences from the OEMs and all of their excuses. Whether it be maintenance, modernization, or repair work, we always call on Southwest Elevator to get the job done on time and on budget. I highly recommend Tom and Southwest Elevator for any vertical transportation needs.
Having been in the commercial real estate business for almost 40 years and in some of the nation's highest-profile properties, one of the most important things in delivering operational excellence has to be reliability and safety in vertical transportation. This is one of the areas in which there is no margin for error. Southwest Elevators is the best I have encountered — not only when it comes to fair treatment but also best-in-class response and quality.
Dennett Construction has had a successful 12-year partnership with Southwest Elevator and has completed several high-profile projects. Over the past 25 years, we have worked with all major players in the elevator industry and not one of them has ever given us the attention we receive from Southwest Elevator. With all the challenges that arise when installing escalators and elevators, working with a company like Southwest Elevator is crucial. Through their integrity, collaboration, and effective communication, we have the trust and confidence they will deliver on time and on budget. We recommend Southwest Elevator to anyone wanting a company they can trust, especially in an industry where there is such a lack of ownership and top-level involvement.
After dealing with other elevator companies for more than 20 years, we found their service and response times weren't up to our expectations, and we were experiencing major issues in our buildings. In 2008, we were in a crunch to get an escalator job completed. While we had several major elevator companies under contract on 34 buildings, none of them could commit to the job. Southwest agreed to help us and completed the job on schedule. Over time, Southwest took over other contracts, and the service has been excellent. They have also completed 53 remodel projects for us and have performed excellently. I would highly recommend Southwest for remodeling or service work on escalators or elevators.