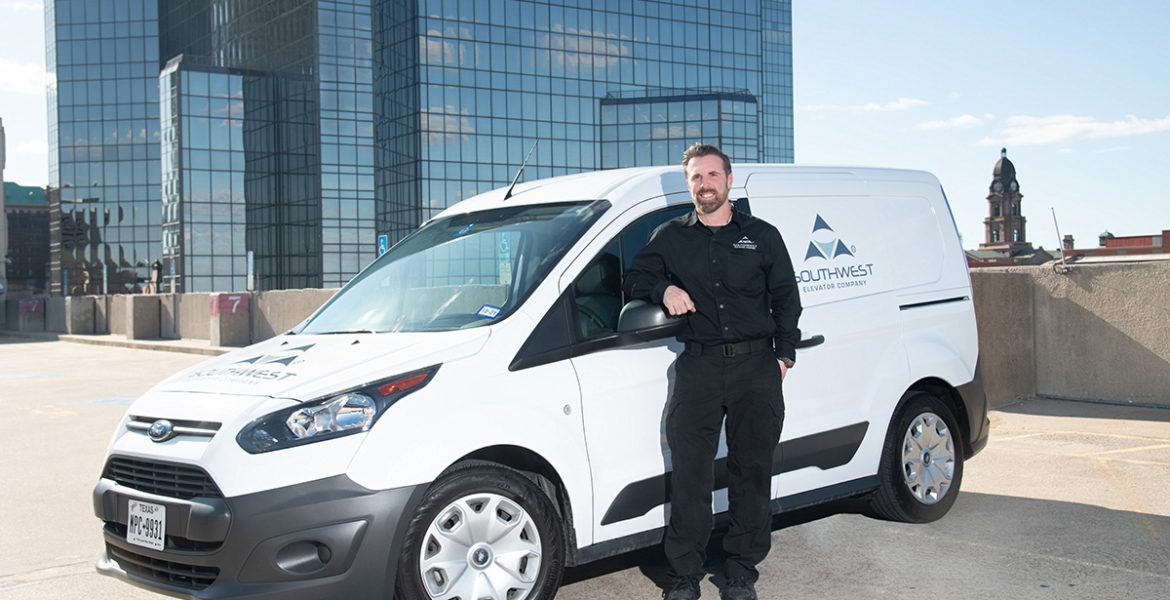 Taking Elevator Service to a New Level
At Southwest Elevator Company, service comes first across every aspect of our business. From how we grow our relationships with new and existing customers to how we apply our knowledge to create custom solutions that ensure the long-term reliable performance of their elevator systems, service is everything. When it comes to  service and maintenance, this is no exception. We treat every customer who comes to us for service and support with the utmost respect and consideration, applying our decades of industry experience to each elevator repair situation to ensure a successful outcome.
After all, your elevator system is the heart of your structure — it's what makes the structure livable, usable, and enjoyable for all who enter. Whether your buildings are residential or commercial in nature, the expert team at Southwest Elevator Company can provide service and maintenance support whenever and however it's needed. Our elevator service solutions are available to you 24 hours a day, seven days a week, 365 days a year. With two locations in the Southwest United States, we can work with you to ensure the longevity and reliability of your elevator system.
Have an emergency? Contact our 24-hour live agent for elevator service.
Experience the Difference with Preventive Maintenance
Your elevator systems are in use constantly day and night, week after week, and month after month. While modern elevator systems are designed and built to withstand heavy use, it's important to be proactive with your elevator service and maintenance to minimize the risk of breakdowns, identify components that need to be replaced, and ensure the long-term integrity of your elevator's performance. An investment in preventive maintenance is an investment in safety, operational success, and cost avoidance. Learn more about our preventive maintenance services.